There are many benefits to owning a beach cruiser bike.  Not only do they have great style but they do many things well.  Here are their top 5 benefits.
#1 COMFORT
Beach cruisers are very comfortable to ride.  Unlike so many other bikes, their upright position, soft seats, and ergonomic handle bars make riding them analogous to sitting in a "lazy-z-boy" vs. a chair.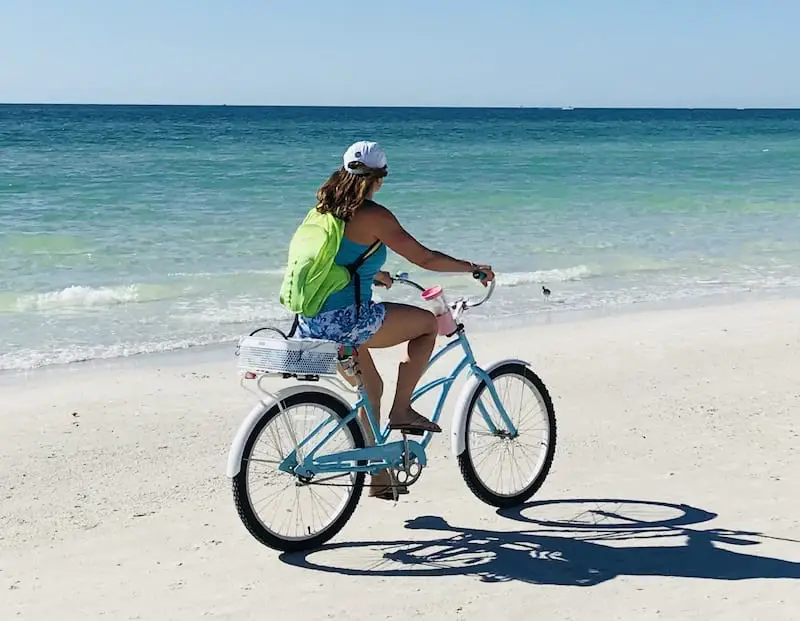 THE BOCA GRANDE BIKE PATH IS AMAZING
#2 SIMPLICITY
The simplicity of a beach cruiser is one of their best traits.  A basic beach cruiser doesn't have fancy breaks or gears and isn't constructed of any exotic material.  Furthermore, they are meant to get sandy and can be stored or parked just about anywhere.  Also, most beach cruisers are unisex making them great for everyone.
#3 VERSATILE
A beach cruiser can do just about anything and is highly versatile.  Not only do I use mine to visit the beach often, but I also use it for exercise three days a week, ten miles each day.  It may not be fast but it does the job and it beats having multiple, specialty bikes.
CLICK HERE FOR MORE INFORMATION ABOUT THE BEACH IN THE VIDEO
#4 PRACTICAL
Add on attachments and even electric motors make beach cruisers a practical choice for many things.  Baskets up front and rat traps, mounts and baskets on back make beach cruisers a great choice for quick errands or transporting your favorite items to the beach.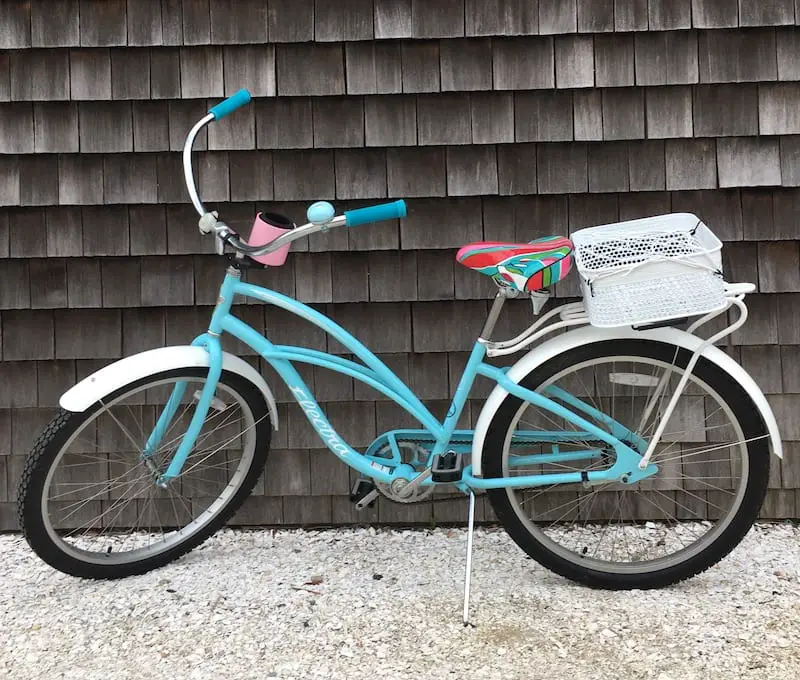 #5 CONVENIENT
Beach cruisers are convenient in so many ways.  They are easy to store, easy to transport, ride well on many surfaces and they can be parked just about anywhere.  That last benefit is the biggest in my opinion.  Riding to my favorite beach and not having to worry about finding a parking space is the best!
BEACH CRUISER EXAMPLES
NOTE: As an official Amazon Associate, Lazy Locations can earn a small referral fee from purchases made using some of the links below. Buying products through these links is a wonderful and easy way to support my efforts!
Consider Boat U.S. for your boating needs.  They are a great organization that provides numerous resources to improve your life on the water AND trailering your boat.  Click HERE for more information.