With school soon to be out, many parents will wonder what are the best Florida summer activities for kids? Take it from me, these will not disappoint.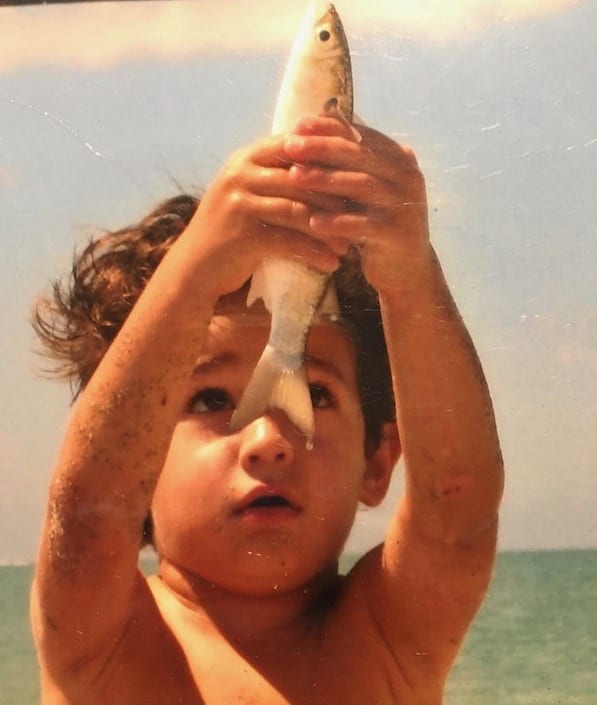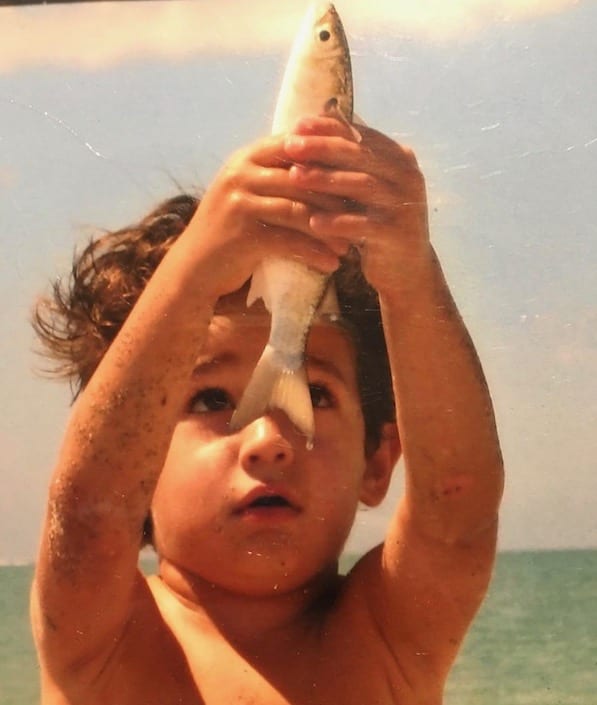 BRING A CAST NET TO THE BEACH
One of the best things I ever did for my kids when they were young was bringing a cast net to the beach. I can't overemphasize how beneficial this was for them. The endless fun they had catching fish, learning about the ocean, and socializing with other kids was priceless. Also, as they got older it became a wonderful way for my wife and me to catch up on some relaxation without having to pay a babysitter.
THE TOP 5 MOST TROPICAL FLORIDA BEACHES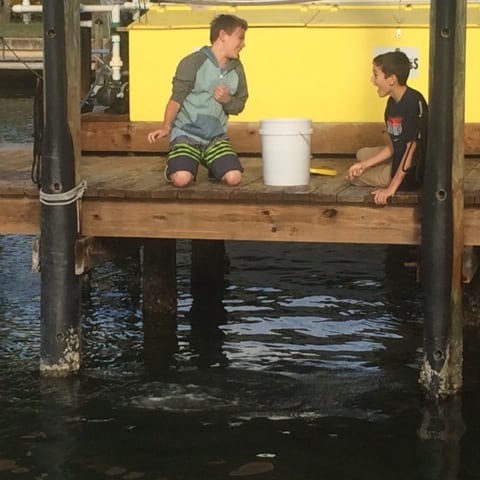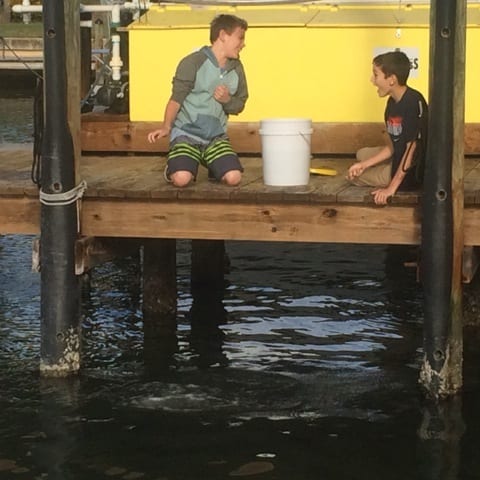 HAND FEED HUGE FISH
If you haven't done this before you're missing out! This activity doesn't require much money and it brings lots of enjoyment. All you need is a marina and resident fish that hang out at the dock, usually below the fish cleaning table or bait tank. Also, you'll need to buy bait to feed them. The non-stop action and incredible size and power of some fish are amazing to see! This is definitely one of the best Florida summer activities for kids.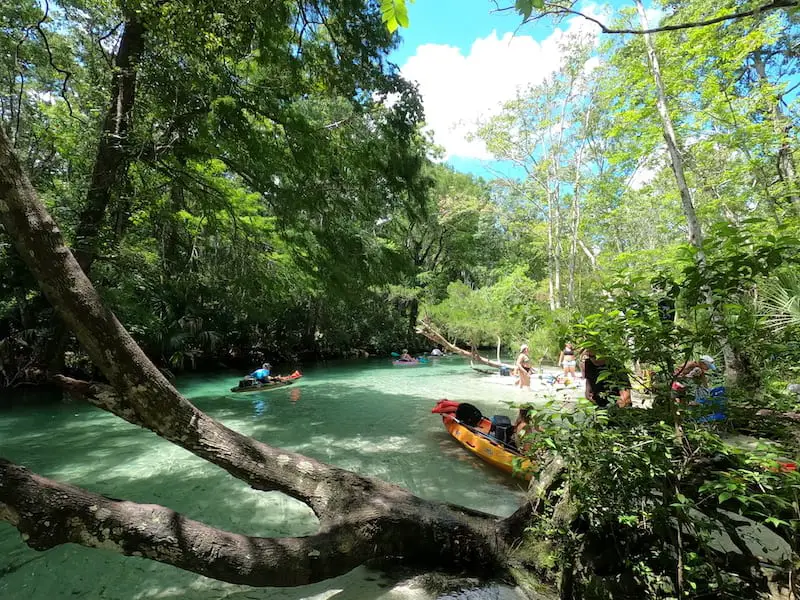 KAYAK ONE OF FLORIDA'S AMAZING FRESHWATER SPRINGS
Every time I visit one of Florida's amazing freshwater springs I'm in awe. The idea that there can be crystal-clear rivers and ponds in the middle of a beautiful forest is an absolute gift from God. Within these springs are lots of amazing things to see. Fish, turtles, and other freshwater species are plentiful. Also, many freshwater springs have platforms, rope swings, and trees to jump off of. It's a kid's dream!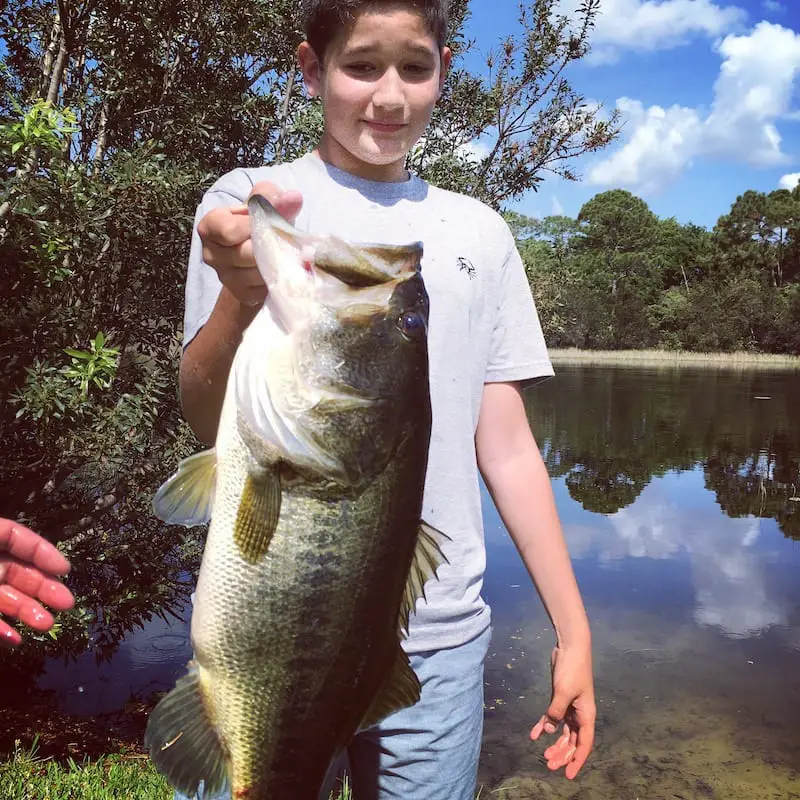 SALTWATER OR FRESHWATER FISHING
Of course, one of the most obvious and enjoyable Florida summer activities for kids is to go saltwater or freshwater fishing. It's best to rent a boat if you don't have your own. However, you don't have to have a boat. Use live shrimp and drop them near seawalls or bridge structures. Also, float a live shrimp under a cork/bobber when fishing grass flats. For freshwater fishing, use artificial lures or live shiners near lily pads and the shoreline and you're likely to catch a few big bass. Youth under age 16 don't need a fishing license.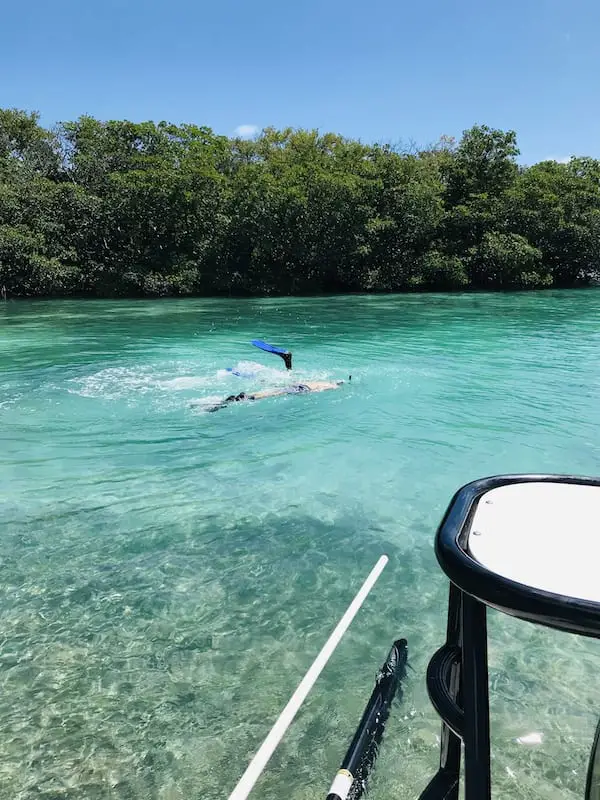 SNORKEL IN THE FLORIDA KEYS
For an experience your kids will never forget, visit one of the many great snorkeling reefs in The Florida Keys. Reefs like Molasses, Alligator, Looe Key, and John Pennekamp State Park are great places to start. Bring your own boat or use a company that specializes in reef snorkeling trips. You will see endless amounts of sea life while having tons of fun and getting lots of exercise. As your kids get older you can find your own spots and even hunt for lobster. Yum!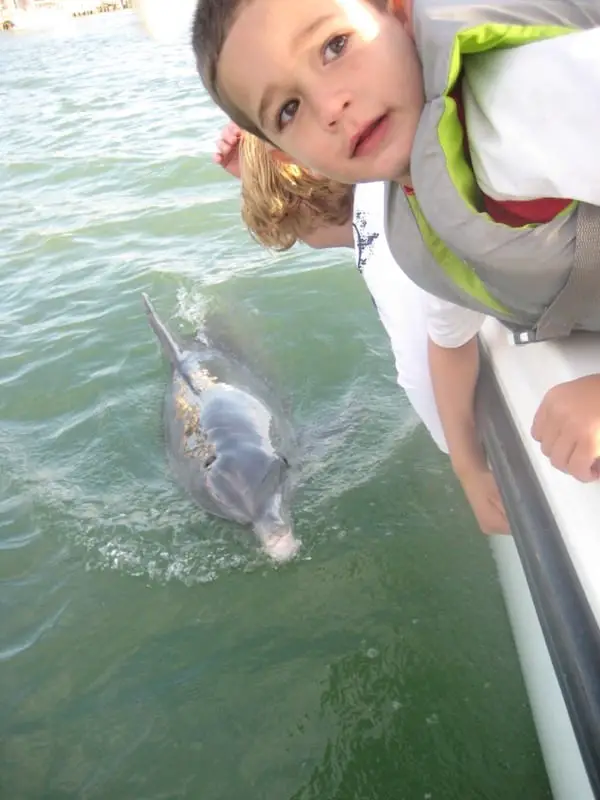 SPEND THE DAY BOATING
There's nothing more enjoyable than spending the day boating. Exploring, fishing, snorkeling, tubing, or visiting a beautiful sandbar are perfect family activities that kids are sure to love. The best part is you don't have to have an expensive boat to do it. There's no shortage of amazing boating locations in Florida. I know a great website that will show you where to go (wink, wink).
FLORIDA EAST COAST VS. WEST COAST, WHICH IS BETTER FOR BOATING?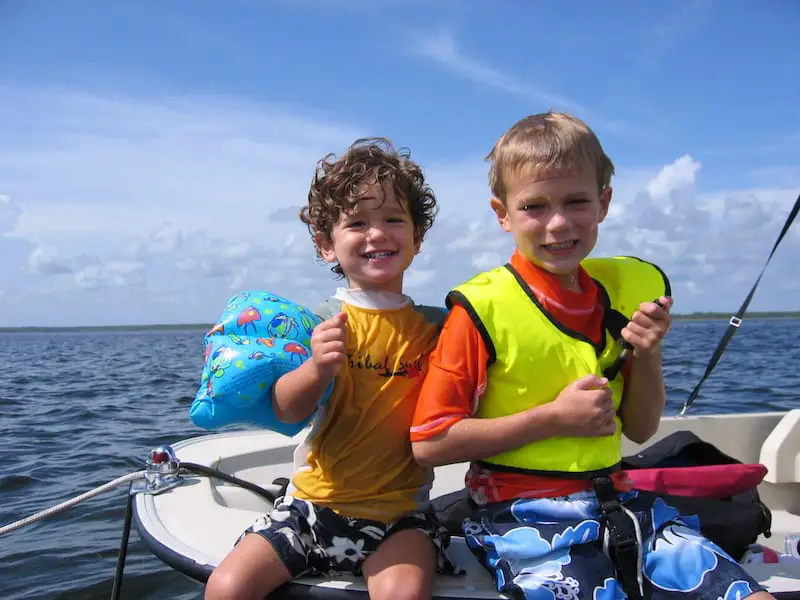 GO SCALLOPING
One of the best Florida summer activities for kids is to go scalloping out of Homosassa, Crystal River, or Steinhatchee. The scallop season varies depending on the area you wish to visit. Generally speaking, the scallop season runs from July 1 – September 24 and you need a saltwater fishing license to do it (unless under age 16). The reason this is so much fun is that all the activity occurs in shallow water (around 6 feet of depth) and it's easy. All you need is snorkeling gear and a bag to hold your catch. Simply snorkel along until you see scallops hiding in the seagrass. Once you find them load your bag. Make sure you're informed on the scalloping regulations.
***This is a Great Place to Search for Vacation Homes at the Beach or with Boat Docks***