Parents from all over understand that keeping kids occupied at the beach can be a chore. In my experience, here's the best way to make it happen!
PACK A CAST NET
Nothing energizes, fascinates, educates and brings kids together like cast netting for sea life.  I've used a cast net with my son since he was two and watched in wonder as he spent hours with the fish he caught. Despite having to throw the net for him early on, it was one of the more rewarding things I've ever done.
HERE'S A GREAT BEACH TO USE A CAST NET
SOCIAL INTERACTION
One of the best side benefits of discovering all the sea life was the social interaction.  My son interacted with dozens of other girls and boys on the beach who immediately joined in to check out what was in his bucket.  It was great for building his social skills! In addition, he developed an amazing appreciation for sea life that he's carried to this day. Not only did the cast net keep him occupied but it also kept all the other kids occupied at the beach!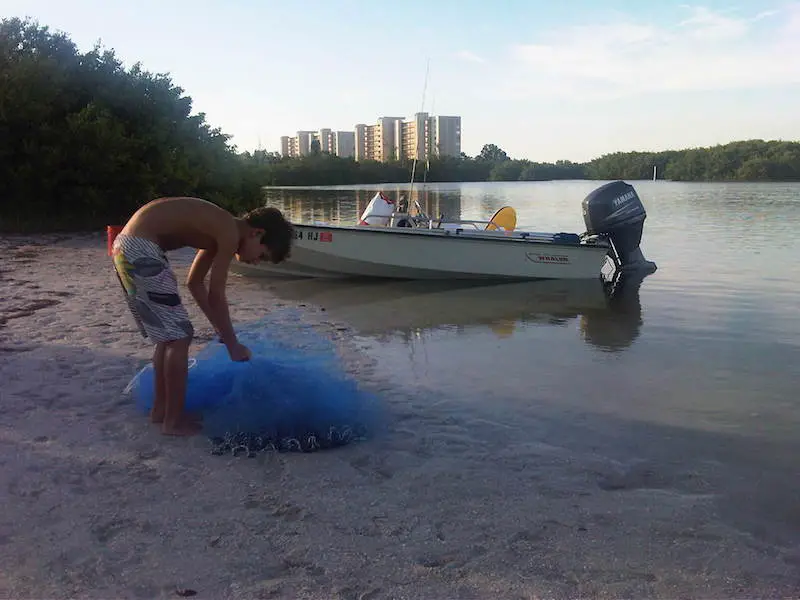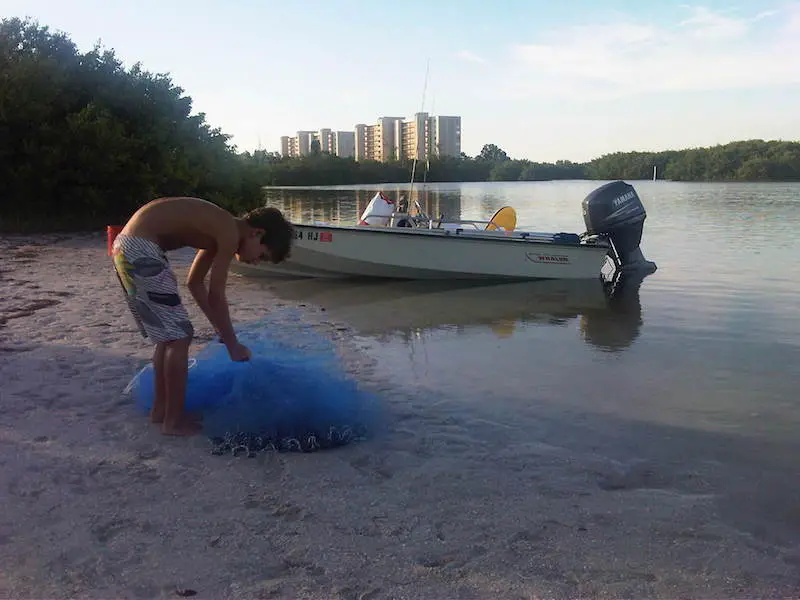 WHAT YOU NEED
All that you need is a 4′ or 6′ CAST NET and a 5 GALLON BUCKET.  Larger nets are better for catching more critters but they are also much heavier and harder to handle so stick with the smaller nets initially.  I have a link for the cast net HERE and the 5 gallon bucket can be purchased at any hardware store or tackle shop. I also use a BAIT LID for the bucket so the birds don't eat the catch.
THIS IS A GREAT PLACE TO TAKE THE KIDS
HOW TO THROW A CAST NET
Here's a VIDEO that demonstrates how to properly throw a cast net.  Also, it's best to throw the net at the water's edge (ankle to knee-high depth).  You'd be surprised what you'll catch!
WHAT YOU'LL CATCH
You'll be surprised what your child will catch.  It wasn't uncommon for my son to catch bait fish, crabs, baby permit, baby snook and redfish (especially in the bay).  While most of the fish were small there were a few that were huge! 
The next time you want to keep the kids occupied at the beach and want to simultaneously, enjoy quality relaxation with friends or your spouse, make sure to bring a cast net and a bucket.