Driving a boat is one of the most liberating and enjoyable things to do. However, learning how to drive a boat isn't so easy for the new boater. The following are ways to go from zero to hero in your quest to become a better and more confident boat driver.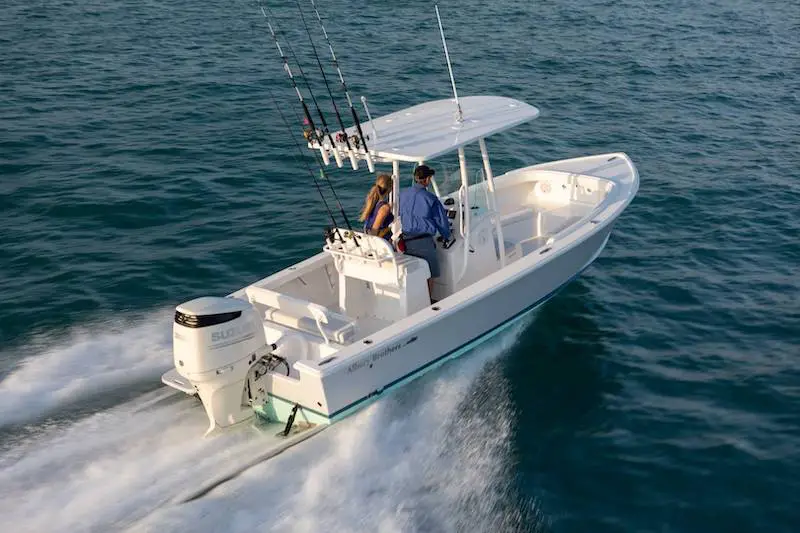 BUY THE RIGHT BOAT
One of the most overlooked things is simply buying the right boat. All too often, new boaters buy boats that are way too big or sophisticated or have restricted visibility and maneuverability. The last thing a new boater needs is more things to worry about. For most people, buying a simple, single outboard, center console is all that's needed. It's a "do everything" boat and allows the captain to have ease of movement, visibility, and an excellent "feel" of the environment.
THE BIGGEST MISTAKES PEOPLE MAKE WHEN BUYING A BOAT
GO SLOW AND DON'T PANIC
If there's one thing that you take away from this article, this is it. Deteriorating situations always get worse when the boat driver doesn't go slow and panics instead.
If the wind catches you and you are drifting into a dock or someone else's boat, panicking and hitting the object hard (likely causing damage and more embarrassment) is worse than if you simply used a fender and gently bounced off whatever you hit. It is almost always better to go slow if you're in an uncertain situation. For example, docking, boat ramp loading, and disorientation regarding channels and shallow water are all reasons to go slow and not panic.
PRACTICE MAKES PERFECT
There's no substitute for on-the-water experience. It's best to take the time and learn the proper way to drive a boat and then practice those skills every time you go out. Over time, you'll encounter a variety of different situations that you'll learn from. Each one of these experiences will make you much better the next time you face them. They'll also do a great job of building your confidence along the way.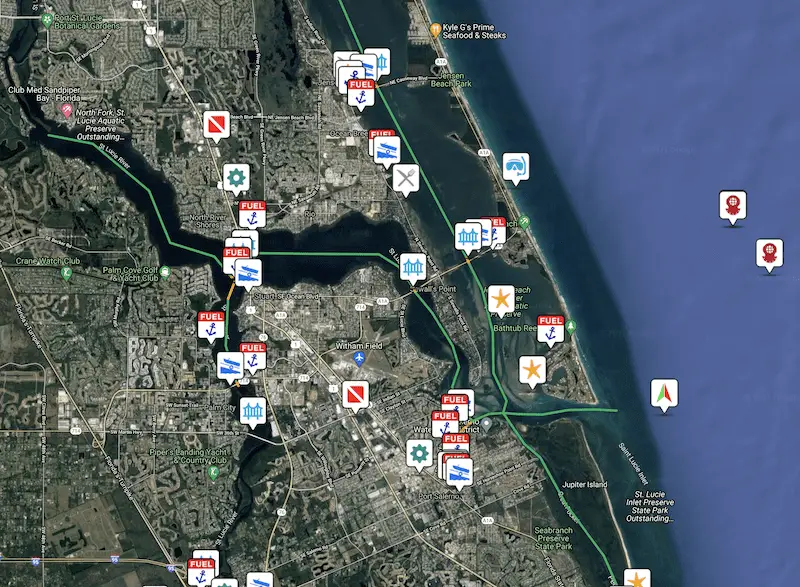 KNOW YOUR AREA
One of the best ways to become familiar with your home area or an area you plan on visiting is to use Google Maps and a website like "KnowWake".
Google Maps is great because you can get a satellite view of your area. This view will help you learn about shallow and deep water, plan destinations and routes, and get a feel for your day before it even happens.
KnowWake is a free service that's similar but uses nautical overlays on the map. It's an excellent site for viewing slow-speed zones, popular sandbars (i.e. Lazy Locations), waterfront restaurants, and more. Click on "Live Chart" on their website to access the chart on your computer. You can also use their mobile app so they travel with you on your boat. They're like "wayz for the water" and are a great tool!
LEARN ABOUT COURTESY ON THE WATER
Courtesy on the water is something that every boater should know but, sadly, many don't. Examples include staying clear of fishermen (if safe to do so), slowing down for boats in tow and other boaters stopped by law enforcement and minimizing your wake if you're near paddle craft or small boats, etc. Understanding these things makes life on the water better for everyone.
10 TIPS TO MAKE YOUR BOATING BETTER
UNDERSTAND SITUATIONAL AWARENESS
Understanding situational awareness is very important. Situational awareness examples include weather, passenger condition, large boat wakes, current, an awareness of who's behind you when slowing down, and many more. Understanding situational awareness often means anticipating situations before they materialize and the ability to do this is a common trait of a good boater.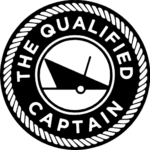 USE ONLINE LEARNING TOOLS
One of the big benefits of the advancement in technology is the number of online learning tools available to boaters. Websites like BoatUS, YouTube, America's Boating Club, and Lazy Locations are all great resources. Social Media sites like "The Qualified Captain" are also great because they highlight what not to do. My boating course titled "How to Drive a Boat with Confidence" is the perfect example of an innovative online boating course. The availability of all these tools allows the new boater a way to become proficient before ever leaving the dock.
"HOW TO DRIVE A BOAT WITH CONFIDENCE"
CLICK HERE TO LEARN MORE ABOUT THIS ONLINE COURSE
START
If you want to become a better boater and learn to drive a boat with confidence, you have to start. Like everything, if you want to get somewhere then you have to begin the journey. Don't worry about making mistakes. Every good boater has made his/her fair share of mistakes, it's part of the deal. The key is to use the information available to you and take the initial time to learn properly. That way, when mistakes happen you'll handle them with discipline and fast-track your journey to driving a boat with confidence.
I utilize the service and benefits of Boat U.S.  They are a great organization that every boater should consider. You should too.  Click HERE to learn more.