Scalloping in Crystal River is the perfect family getaway because it's easy, everyone can do it, and the area offers so much.

IT'S EASY
One thing I love about scalloping in Crystal River is that it's very easy. You don't need dive gear, certifications or fancy equipment. You also don't need to be able to hold your breath forever or dive deep depths. All you need is snorkeling gear and a mesh bag to place the scallops in. Literally, it's like a scavenger hunt or Easter egg hunt. You simply scan the sea grass beds looking for scallops.
THE BEST FLORIDA SUMMER ACTIVITIES FOR KIDS
EVERYONE CAN DO IT
Because scallops are found in shallow water (under 6 feet mostly) even the smallest or oldest family member can take part. Also, because the water is normally calm and warm it's easy to enjoy other activities like swimming, relaxing on a water float or rafting up with friends.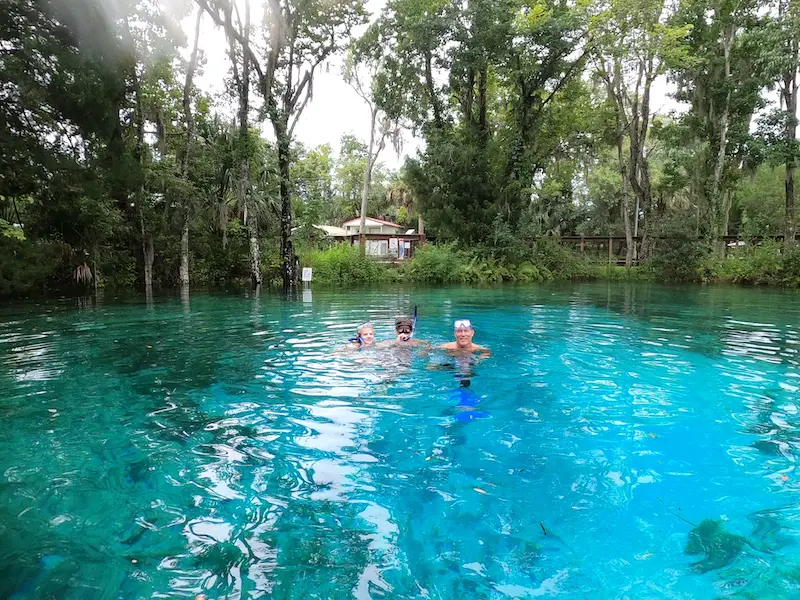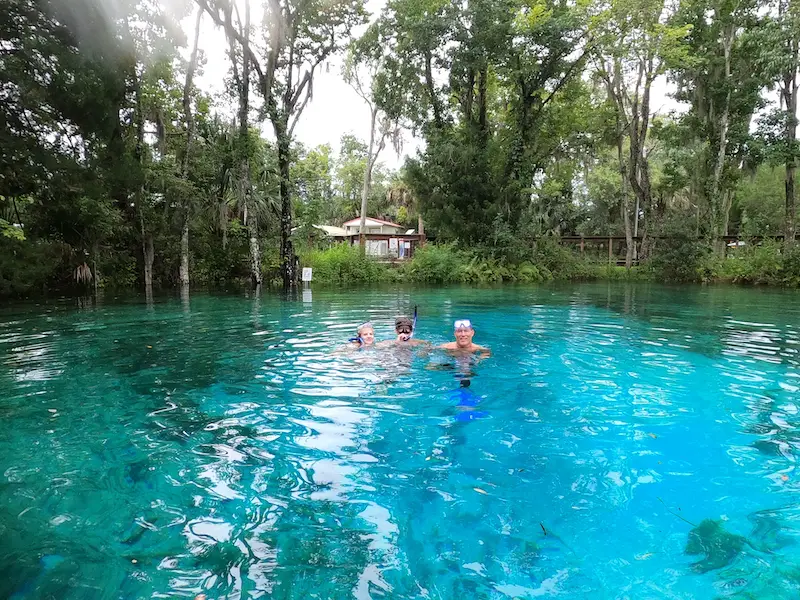 THE AREA OFFERS SO MUCH
Scalloping in Crystal River is great because the area offers so much. Not only can you enjoy scalloping, but the area also offers fishing, beautiful natural scenery, frequent manatee sightings, and three fresh water natural springs (there are 70 fresh water springs in Kings Bay alone!).
WHERE TO STAY
The most popular lodging option for most people is The Plantation on Crystal River. This resort offers lots of amenities for families and also offers a boat ramp, trailer parking, rental boats and guided tours (the rental boats and tours originate from The Adventure Center. Other lodging options include private house rentals and numerous hotels. Also, you can have your scallops cleaned dockside and even have the on-site restaurant cook them for you!
THE MOST TROPICAL FLORIDA BEACHES
SCALLOP REGULATIONS
Scalloping is a pretty simple activity. Anyone 16 year of age or older requires a saltwater fishing license and you can collect 1-2 gallons of scallops (in the shell) per person per day (depending on what county you're scalloping in). For more detailed regulation information visit the FWC Scallop Harvesting page.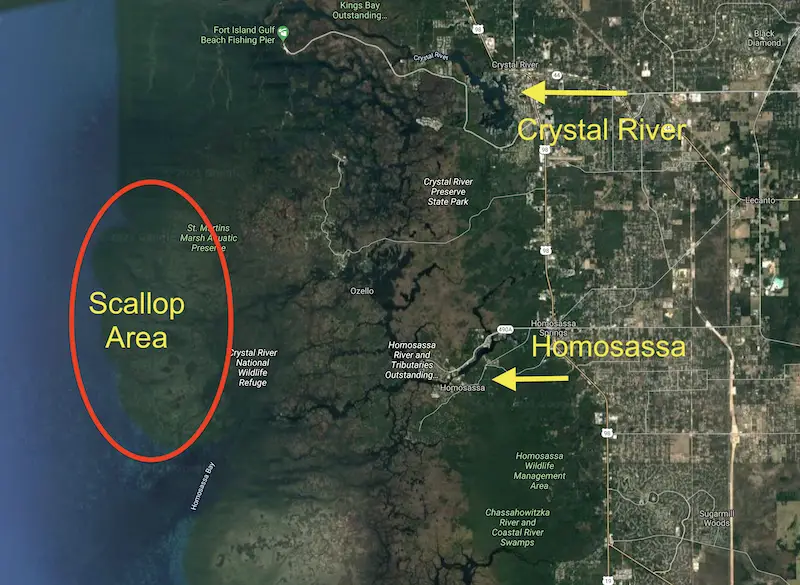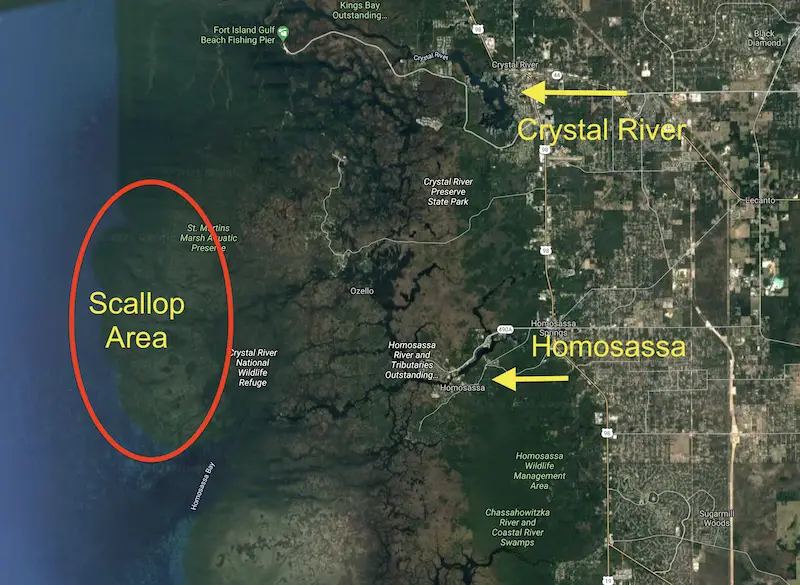 ONE OF MY FAVORITE PLACES
Crystal River is one of my favorite places in Florida for a variety of reasons. The primary ones being I love the "Old Florida" aspect of it and I absolutely love enjoying the refreshing, crystal clear water at the fresh water springs after a day on the boat. But the main reason I love Scalloping in Crystal River is because it's the perfect family getaway.
Consider Boat U.S. for your boating needs.  They are a great organization that provides numerous resources to improve your life on the water AND trailering your boat.  Click HERE for more information.