Florida has some amazing driftwood beaches scattered throughout the state. These are the best ones that I've visited.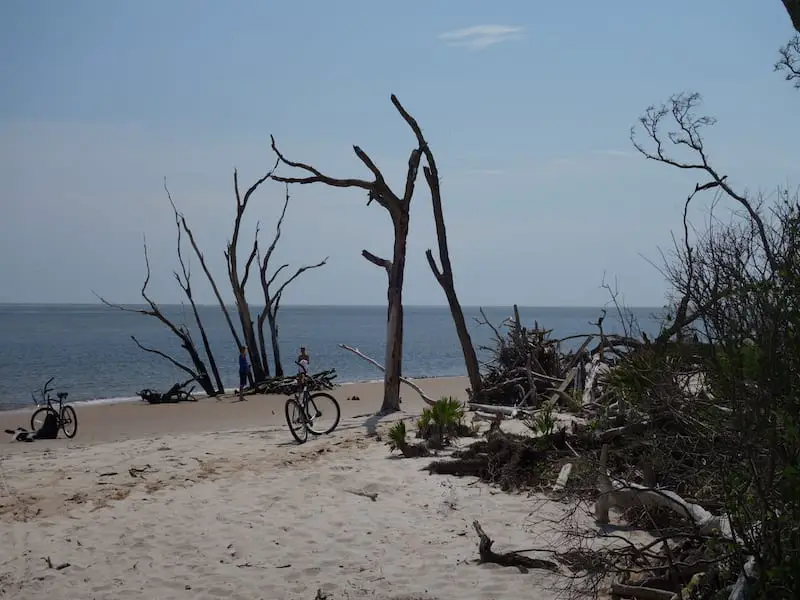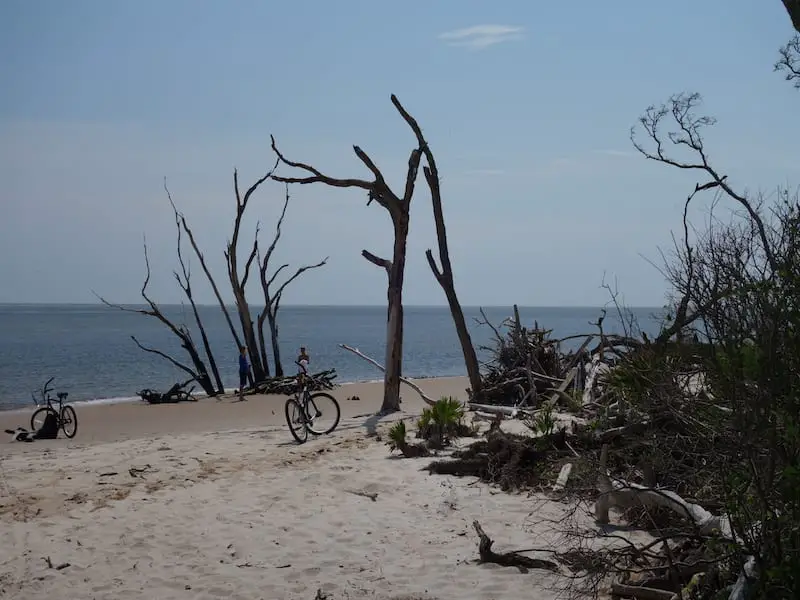 BONEYARD BEACH & BLACKROCK BEACH
Located on Big Talbot Island, Boneyard Beach and Blackrock Beach are right next to each other. This is one of the prettiest and most overlooked areas of Florida in my opinion. Consequently, both beaches are a photographers dream and are some of the most unique places to visit.  More on this area can be found HERE.
HERE'S ONE OF THE BEST ALL AROUND CAMERAS FOR DOCUMENTING THESE BEACHES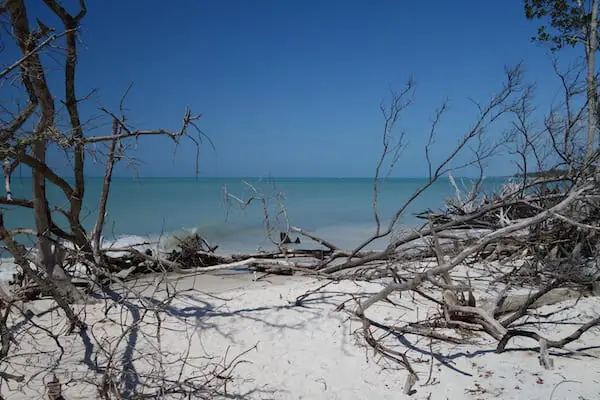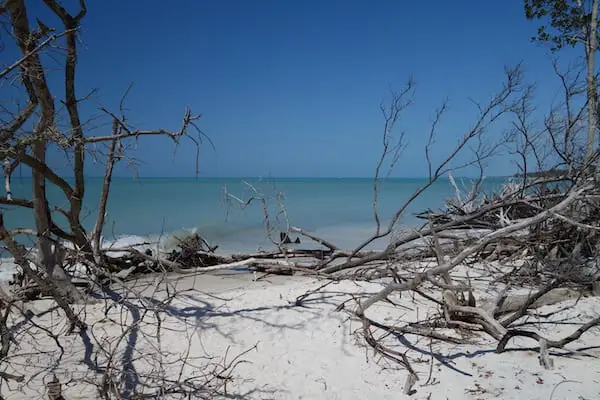 BEER CAN ISLAND BEACH
This gem is located at the northern tip of Longboat Key in the Sarasota area. White, powdery sand, tunnel-like beach paths, warm, turquoise water and, of course, amazing driftwood trees make Beer Can Island Beach fantastic!  More on this location can be found HERE.
HOW TO FIND YOUR OWN PRIVATE BEACH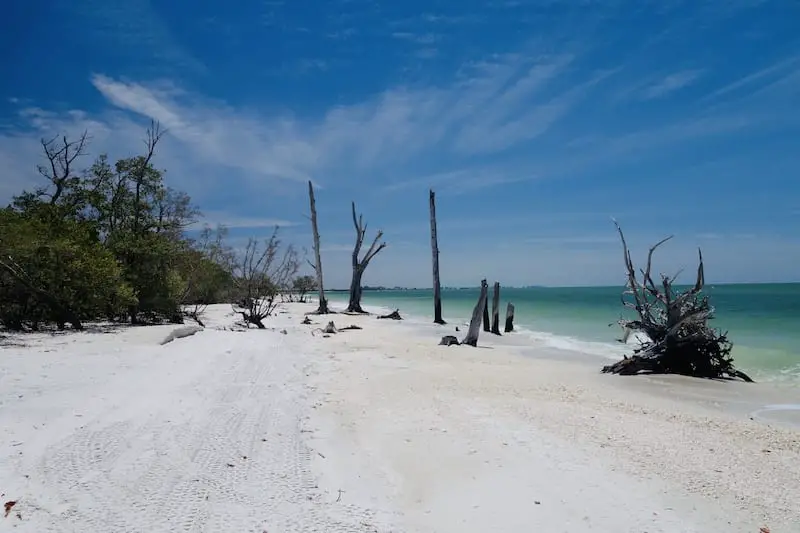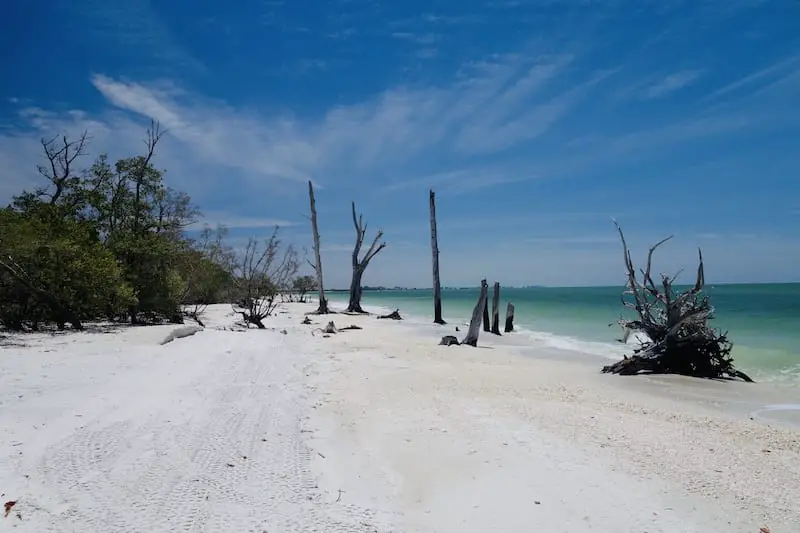 LOVER'S KEY 
Lover's Key is located in the Ft. Myer's area and, although it doesn't have as much driftwood as the previous beaches, it has just as much beauty. Combined with warm water and gentle surf, this location is a perfect place to spend the day. Click HERE to learn more about Lover's Key.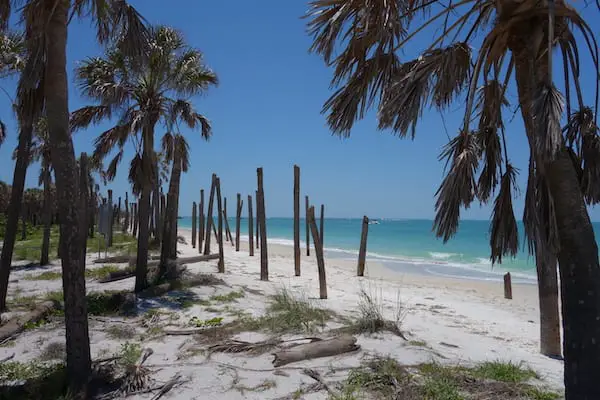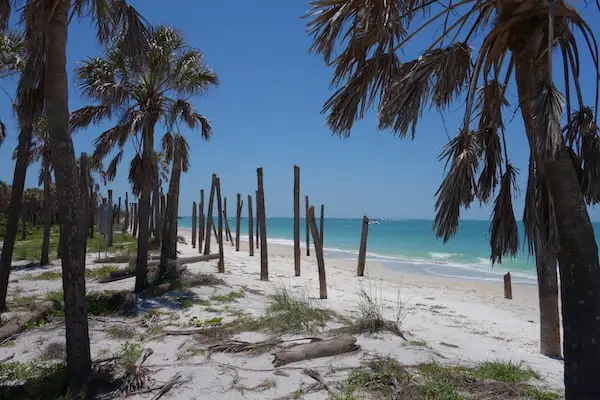 EGMONT KEY
Only accessible by boat, Egmont Key is amazing. The trees on this beach aren't in the water as much as the other locations, but they are incredibly picturesque in their own way. Click HERE to learn more.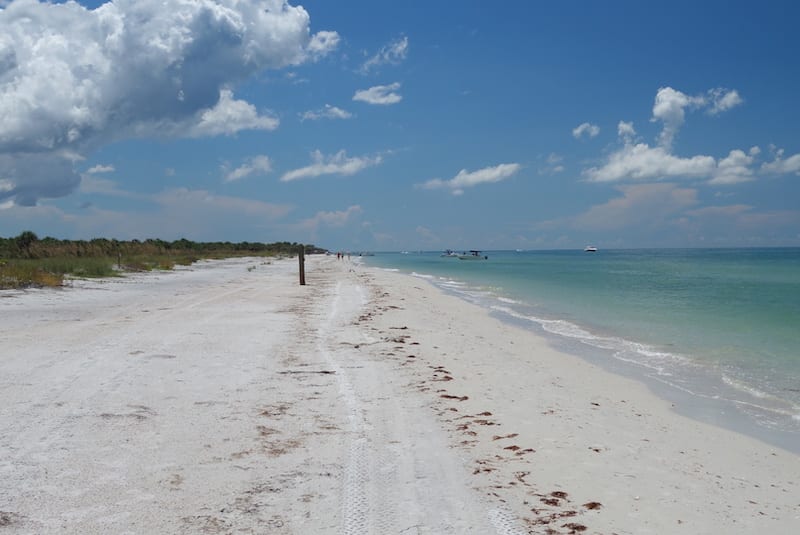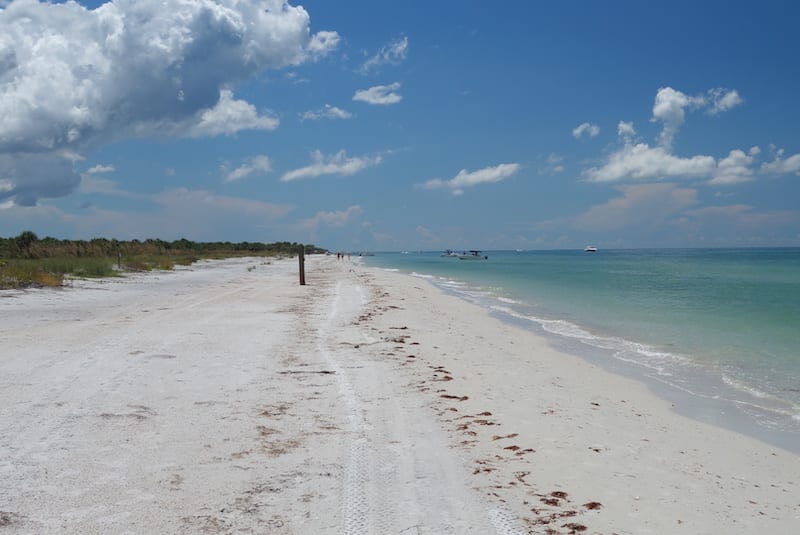 CALADESI ISLAND
Just north of Clearwater is an oasis that is also only reachable by boat. Caladesi Island is another one of Florida's amazing State Parks and has an equally amazing beach. Click HERE for more information.

ANCLOTE KEY
This amazing beach is the last barrier island on the Gulf Coast of Florida. Located just north of Clearwater, Anclote Key Preserve State Park has some phenomenal driftwood. The best location is on the Gulf Side of the island about 1/4 of the island's length south. The canopy of tall cabbage palms is similar to Egmont Key but very unique. Make sure to put this on your list!
CLICK HERE TO SEARCH FOR VACATION RENTAL HOMES NEAR THESE BEACHES