When I visit the Stump Pass area, one of my favorite places to eat is The Lighthouse Grill.  It consists of a fabulous restaurant and bar that overlooks picturesque Stump Pass.
THE RESTAURANT
I'm really dating myself but, years ago, Stump Pass consisted of a marina with a bar and a pool.  The pool is where the restaurant now sits and where boaters would gather to party and listen to live music.  Talking about a liability concern!  It has always been a great place to finish off the day with great friends and a drink but, today, it offers so much more.  There is now a huge chickee hut where the pool used to be and the bar has been expanded. Tons of  tropical foliage has been added and the restaurant has been perfected.  It's now a destination that shouldn't be missed!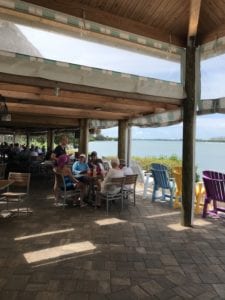 CLICK HERE FOR THE RESTAURANT'S WEBSITE
BOAT DOCKAGE
There are 8 protected boat slips for restaurant use and you could also tie up along the inside of the fuel dock area.  The fuel dock can get rough due to boat wakes however.  Here's a picture of the Hewes docked nice and snug.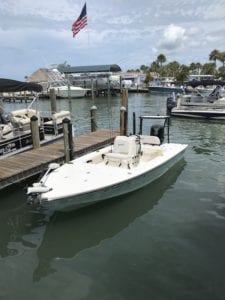 THE MARINA
Stump Pass Marina has been one of the premier marinas in the area for years.  It offers rack storage for 300 boats, in-water boat slips, a ships store, fuel and boat rentals and lots of hungry snook ready for a handout.  The best part is it's location; directly off marker 17A on the ICW and directly in front of Stump Pass for beautiful boating and easy access to the Gulf of Mexico.  It's easily recognizable by it's yellow lighthouse-shaped building.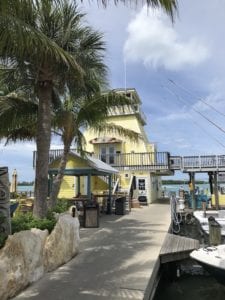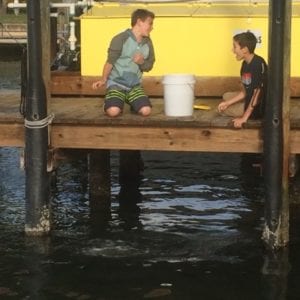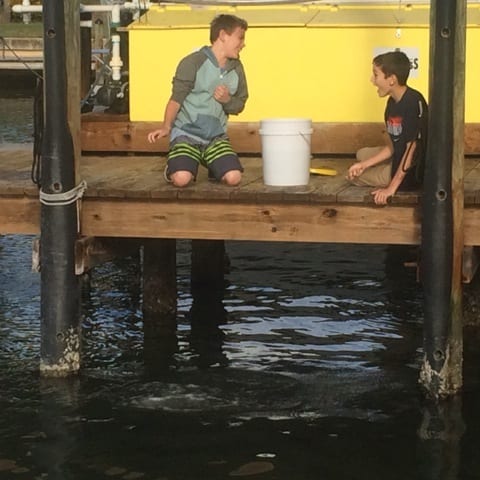 CLICK HERE FOR INFO ON STUMP PASS
THE AREA OFFERS SOME OF THE BEST BOATING IN FLORIDA
In my opinion, Stump Pass marks the northern part of my favorite boating destinations in all of Florida.  In this region you'll find Palm Island, Little Gasparilla Island, Boca Grande, Cayo Costa Island, Useppa Island, Cabbage Key, North Captiva Island and Sanibel and Captiva.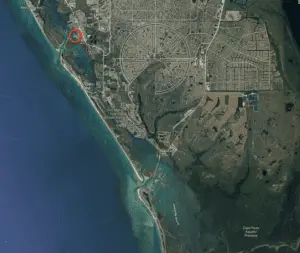 I utilize the service and benefits of Boat U.S.  They are a great organization that every boater should consider. You should too.  Click HERE to learn more.