Northern Charlotte Harbor is one of my favorite places to boat and explore! In my opinion, the best boat ramps to use to gain access here are the boat ramps at Placida Park and Eldred's Marina.  
NORTHERN CHARLOTTE HARBOR IS PARADISE
This location consists of great fishing grounds like Bull Bay and Turtle Bay as well as Little Gasparilla Island, Boca Grande, Cayo Costa, Useppa Island, Cabbage Key and northern Pine Island.  The ramps at Placida Park and Eldred's service this area perfectly!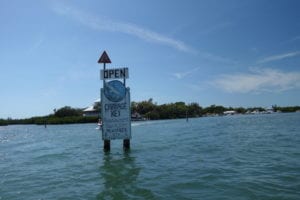 PLACIDA PARK BOAT RAMP
The ramp at Placida park is a great ramp.  There are three ramps that are in good condition and plenty of parking.  Despite the ample parking, holiday weekends fill up fast.  Amenities at the ramp include port-o-johns for restrooms, an ice machine and staging docks.  
NOTE: the staging docks are short so you can't fit too many boats on them.  As a result, it's ideal if you have two boat drivers; one to park the truck and one to steer the boat for pickup when ready.  Do the same when returning later in the day.
CLICK HERE TO SEE A GREAT SANDBAR ON CAYO COSTA 
Two areas where the ramps disappoints are; no freshwater for the trailer wash down and a parking payment meter that's not conveniently located.  By the way, parking is by the hour and it usually costs me $6 for a full day.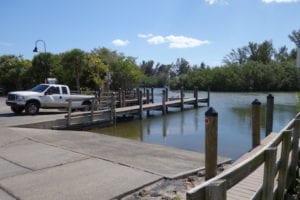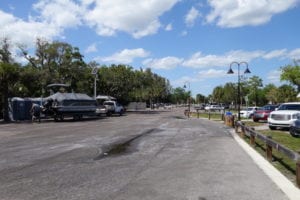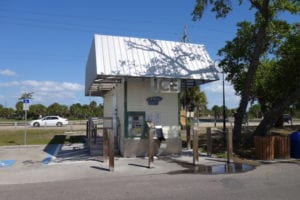 ELDRED'S BOAT RAMP
Eldred's is a great place.  It's a throwback in time to the fishing heritage of Placida and includes a retail store, bait & tackle, food & drinks and charter fishing trips.  It also includes a single ramp for boaters at a cost of $8/day.  
The boat ramp at Eldred's is not as good as the ones at Placida Park but it is sufficient.  Since there's only one ramp it can get backed up.  The big advantage with Eldred's is you can park there for multiple day's making it the best choice to use if you're renting a house in the area for a vacation (i.e. Little Gasparilla, Useppa, Cabbage Key, etc.).  
CLICK HERE TO SEE WHY BOAT U.S. IS SUCH A GREAT RESOURCE IF YOU OWN A BOAT
While you're there, don't forget to grab some shrimp and feed the numerous tarpon and snook at the end of the docks! NOTE: They don't take credit cards at Eldred's — only cash.  They have an ATM inside to use if you need it.