The best beach sand in Florida is found on the Gulf Coast. However, did you also know that Florida has orange sand, black sand, and hard-packed sand suitable for cars? This post will help you learn where it can all be found.
SUCH DIVERSITY
With over 800 miles of beaches, Florida has some incredibly diverse beach sand. Generally, the east coast has sand suitable for driving and also more granular sand. The Key's don't have many beaches and the ones that exist tend to have rocky sand. The best beach sand in Florida can be found along the Gulf of Mexico. Actual beaches don't begin until Marco Island and extend to Anclote Key. North of Anclote you won't find many beaches because the water borders foliage and marshland. As you round the big bend section, the bulk of the beaches stretch from Panama City Beach to Pensacola.

ORANGE SAND
Yup. Orange sand exists in Northeast Florida from South Ponte Vedra to Ormond Beach. The sand appears orange in color due to the significant amount of crushed coquina shells that make up the sand. It's quite a sight to see and makes for some super unique photography.

SAND YOU CAN DRIVE ON
Sand that's hard enough to drive on can also be found in Northeast Florida. Beaches like Daytona Beach, New Smyrna Beach, St. Augustine Beach, and a few beaches to the north allow you to drive your car on the beach for a fee. This is the only place in Florida where you can easily do it. Grayton Beach and Inlet Beach in Walton County (Panhandle) also offer it but the fee is expensive and a lottery system only allows a limited number of drivers annually.
THE TOP 5 MOST TROPICAL FLORIDA BEACHES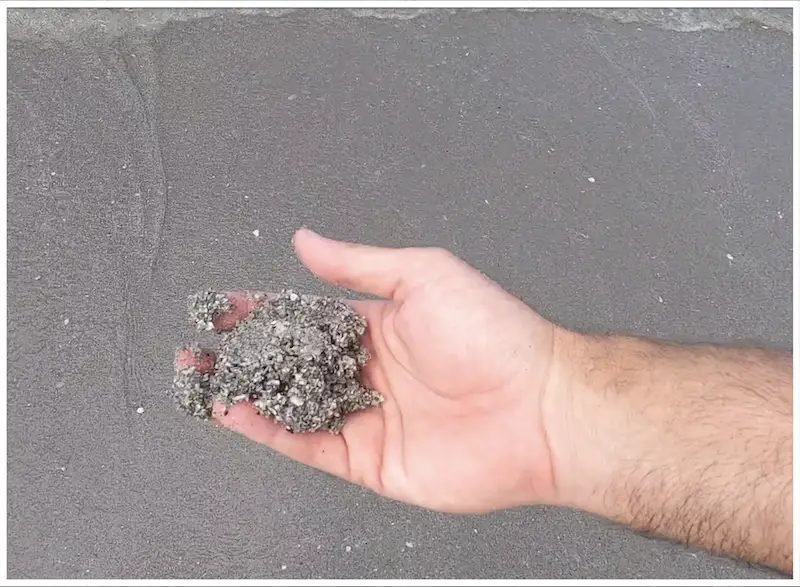 BLACK SAND
Ok, so it's not jet black sand like some exotic beach in Hawaii but it is dark. More black than brown for sure. The only beaches in Florida that have this sand are in Venice. One is called "Casperson Beach" and the other is "Venice Beach". The sand feels a lot like the sand in Southeast Florida but is darker.

WHITE SAND
Without a doubt, the whitest sand in Florida can be found on Siesta Key Beach in Sarasota. The sand has a texture like flour. I've heard the term "sugar sand" but sugar is more granular compared to this sand. The whitest sand in Florida can be found along the Gulf Coast and is also at Clearwater Beach, Lido Beach, and many of the beaches along 30a in the panhandle.
THE BEST FLORIDA BEACHES FOR CRYSTAL CLEAR WATER
WORTH A VISIT
Whichever you prefer, I highly encourage you to visit all of them. They are all amazingly unique and make up the best beach sand in Florida.
***This is a Great Place to Search for Waterfront Vacation Homes***