Oceanfront Park
Boynton Beach, FL
Oceanfront Park beach in Boynton Beach is one of the nicest beaches with an incredible amount of amenities in Florida.
LOCATION
Oceanfront Park is located on the East Coast of Florida in the town of Boynton Beach and in between Palm Beach and Boca Raton. I visited this beautiful beach almost by mistake. Once I passed it I had to turn back.
THIS IS AN AMAZING BEACH IN THE TAMPA BAY AREA
BEACH
The beach is beautiful primarily because of the clear water and tropical foliage. Lush seagrape trees and tall coconut palms serve as the perfect backdrop. The sand is dark and can get hot however, it's also granular and easy to clean off. The day I visited Oceanfront Park there was a lot of seaweed that washed up. I'm sure that's not typical. Also, the beach can get rough but it's reassuring that lifeguards are present 365 days/yr.
THIS IS ANOTHER AMAZING BEACH NEARBY
PARKING & AMENITIES
One of the most impressive thing about Oceanfront Park are the numerous amenities. This beach has just about everything one could ask for, including a concession stand. In addition, parking is convenient and the cost is reasonable. An added perk is a portion of the parking lot is covered.
Oceanfront Park is a place I'd like to visit again, especially, when the water is crystal-clear.
CLICK HERE TO SEARCH FOR VACATION HOMES IN THESE AMAZING BEACH TOWNS
BEACH INFORMATION
LAT/LONG:
26.53'05"N 80.04'68"W
SETTING:
Natural/Public Beach
SAND:
Brown, Granular
MISC:
Designated Surfing and Skim Boarding Areas
LIFEGUARDS:
YES (365 days/yr)
AMENITIES:
Yes. Concession, Covered Parking, Showers, Ramp Access, Picnic Areas
WAVES:
Can be Rough (Atlantic Ocean)
FAMILY FRIENDLY:
Yes
RESTROOMS:
Yes
WATER CLARITY:
Very Good
PARKING COST:
$1.50/hr
RESTAURANTS NEARBY:
NEARBY HOTELS: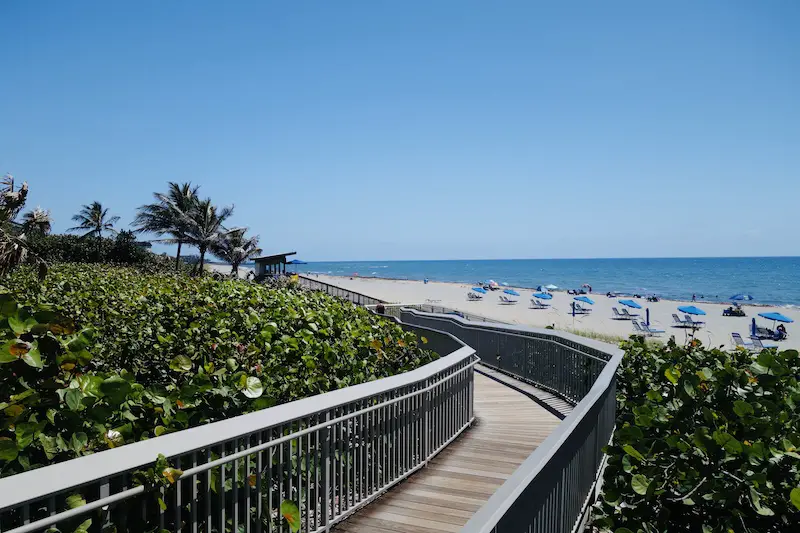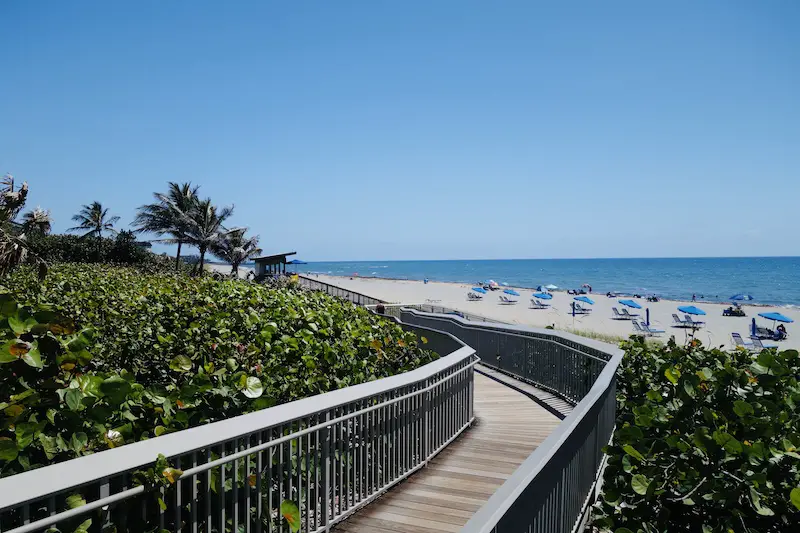 ​