Although rare, Red Tide can transform beautiful beaches into places to avoid. Fish kills, coughing, and nasty water often results. If you're looking to avoid Red Tide, here's how to do it.
WHAT IS RED TIDE?
Red Tide is a naturally occurring phenomenon that normally occurs in the Gulf of Mexico. It's a harmful algal bloom consisting primarily of an organism called "Karenia brevis". It is thought that harmful nutrients from drainage runoff, septic systems, Lake Okeechobee water releases, and man-made spills contribute to Red Tide and/or make it worse.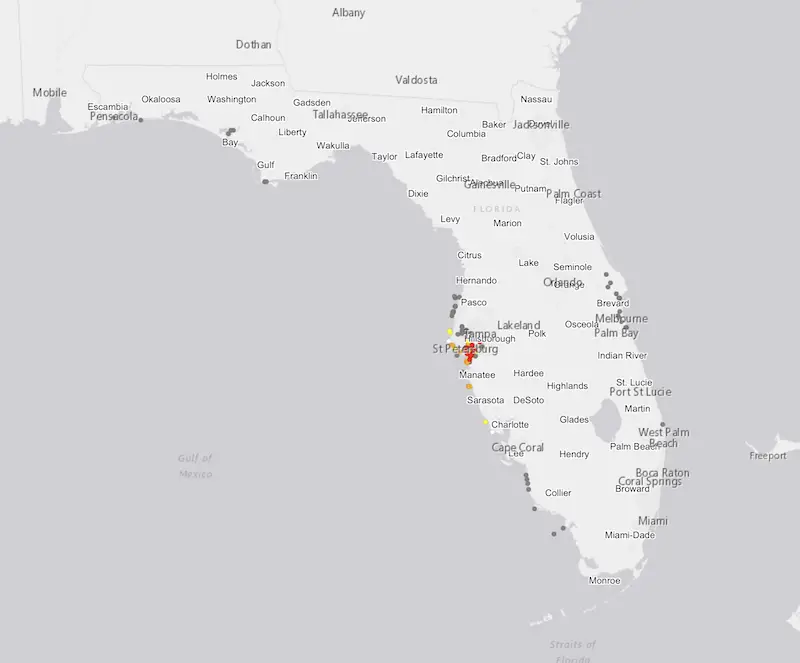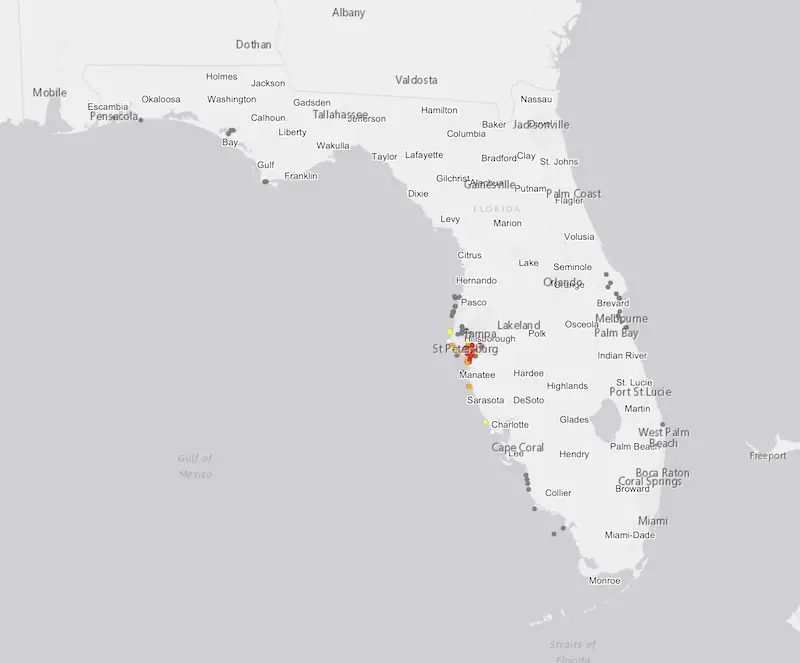 HOW TO TRACK IT
Mote Marine in Sarasota is one of the premier research labs covering Red Tide. On their site, they offer a Beach Conditions Report that details reported locations, respiratory irritation, dead fish sightings, and water clarity. In addition, Florida FWC sends regular email updates regarding Red Tide status throughout the year.
HOW TO AVOID IT
Karenia brevis blooms are normally localized and while they can affect a large area of beaches they often only affect small areas. Consequently, it's pretty easy to avoid. When trying to avoid these blooms the first option is to go where it isn't. The second option is to visit Florida's East Coast Beaches and the final option is to visit Florida's amazing interior lakes and freshwater springs.
HERE'S AN AMAZING BEACH ON THE EAST COAST OF FLORIDA
GO TO WHERE IT ISN'T
If your local beach is experiencing a bloom, utilize the map from Mote Marine to determine what nearby beaches are unaffected and simply go there. If Red Tide is affecting a much larger area (i.e. 2018), then more drastic steps are necessary.
VISIT FLORIDA EAST COAST BEACHES
Florida's East Coast beaches are mostly immune to Red Tide. While all the East Coast beaches are ideal, some have clearer water than others. Sometimes the beaches around Stuart can experience bad water quality if The Army Corps of Engineers releases Lake Okeechobee water to reduce lake levels. That's because nutrient-rich, polluted water from "big sugar" flows to Stuart via the St. Lucie River.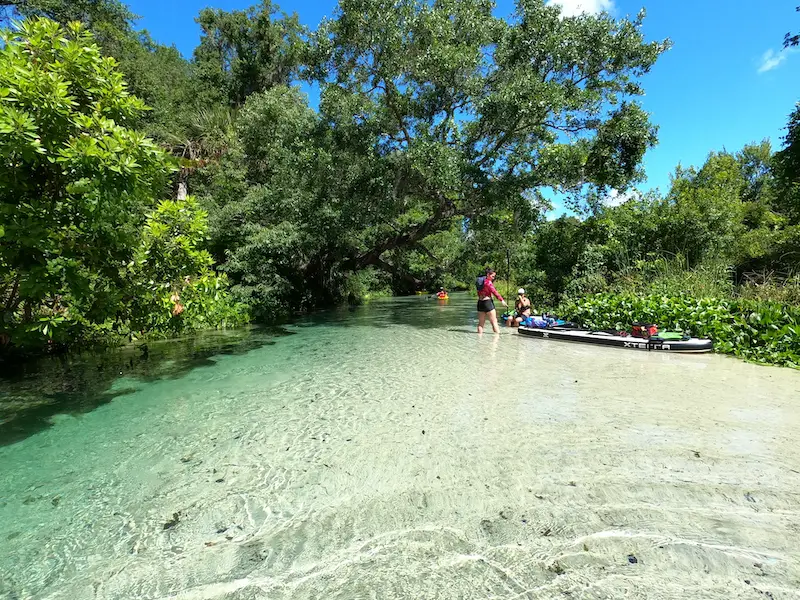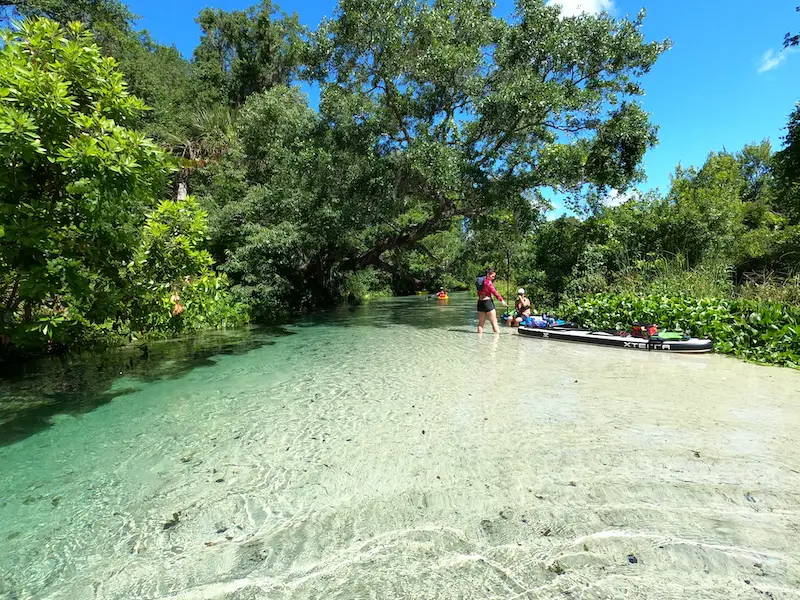 VISIT INTERIOR LAKES & FRESH WATER SPRINGS
Some of Florida's best-kept secrets are its' interior lakes and freshwater springs. With over 30,000 lakes and 700 freshwater springs, there are many to choose from. Some of my favorite are The Weeki Wachee River, The Rainbow River, and Rock Springs Run at Kings Landing.
KAYAKING THE AMAZING WEEKI WACHEE RIVER
CONCLUSION
Although disgusting and harmful to sea life, Red Tide is a natural occurrence that can be avoided by following the simple steps above. The bigger issue of why it seems to be more frequent and what enhances it are topics that must be addressed. In the meantime, if your area is experiencing a harmful bloom, now you know how to avoid it.
***This is a Great Place to Search for Waterfront Vacation Homes in Florida***