Recently, I had the pleasure of boating on the Butler chain of lakes in the Orlando area.  It's a beautiful area that consists of 13 lakes and a shoreline that is lined with natural preserves and magnificent homes.  Read on to learn more.
LOCATION
The Butler chain of lakes is located in the area of Windermere to Lake Buena Vista.  It's a beautiful area that has lots to offer, including great boating, water sports and fishing. Here, you'll see amazing homes, plenty of unspoiled shoreline, and beautiful, lakefront golf courses.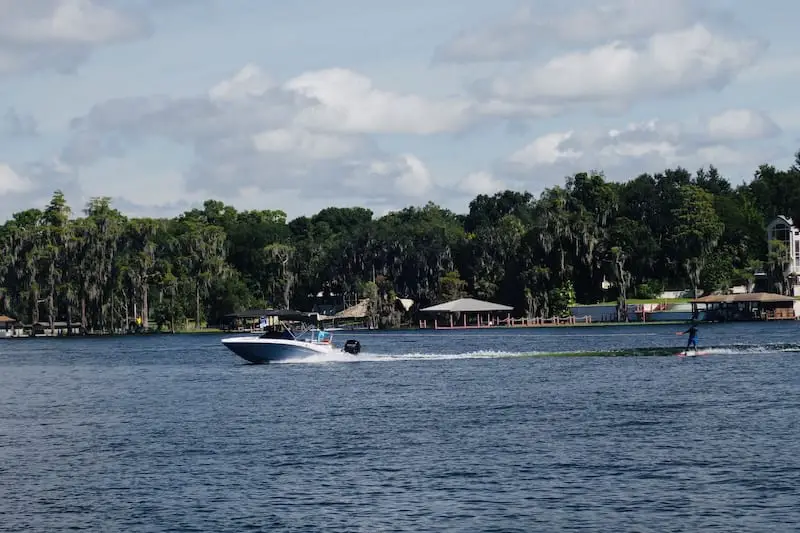 LOTS OF LAKES
The Butler chain of lakes consists of 13 interconnected lakes.  The lake names are; Down, Little Lake Down, Wauseon Bay, Butler, Louise, Isleworth, Blanche, Chase, Tibet-Butler, Unnamed Lake, Sheen, Pocket, and Fish Lake.  The islands are connected by scenic canals that offer lots to see for the nature-lover.  All 13 lakes eventually flow to the Everglades.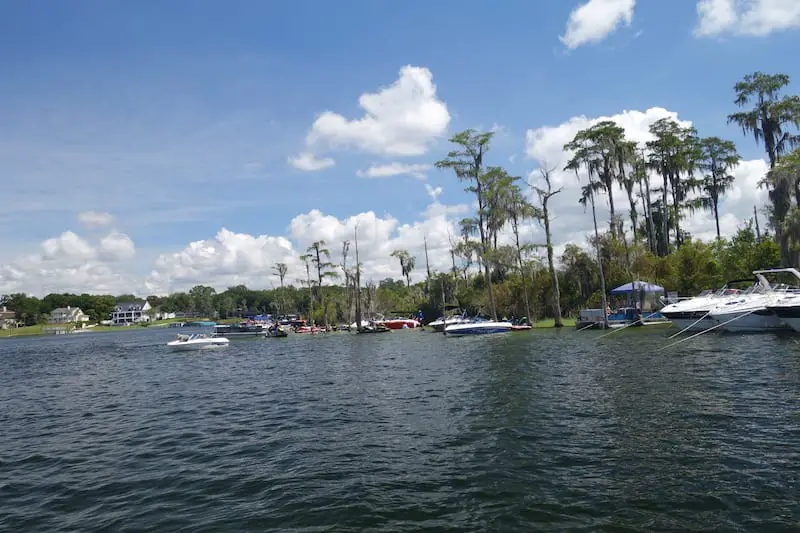 SANDBAR LOCATION
The only sandbar/island that I know of is "Bird Island".  Bird Island is located in Lake Butler and has a shallow, sandy shoreline on its' northeastern side.  It's a great place to spend the day swimming and relaxing.  Also, there was a boat anchored that offered food and beverages for other boaters.
CLICK HERE TO SEE THE 5 BEST FLORIDA SPRINGS TO VISIT BY BOAT
BEAUTIFUL HOMES
The homes on the Butler Chain of Lakes are some of the nicest homes in Florida and also some of the biggest I've ever seen.  I know of at least two homes that I passed that were over $25 million and one was Shaquille O'Neil's!  The Butler Chain of Lakes is a great place to boat and an equally great place to sightsee.
Consider Boat U.S. for your boating needs.  They are a great organization that provides numerous resources to improve your life on the water AND trailering your boat.  Click HERE for more information.