The latest craze in the boating industry is the popularity of center consoles over 40 feet.  Ever since I remember seeing Yellowfin's 42 back around 2010, more and more manufacturers have introduced boats over 40 feet.  Considering the high costs, fuel consumption and general maintenance, I'm curious about the appeal.
WHY?
Larger center consoles became popular with the professional fishing circuit — specifically, with the kingfish tournament crowd.  In addition, the advancement in technology allowed outboard motors to produce more and more horsepower and propel bigger and bigger boats.  Today, most center console boats over 40 feet have maximum horsepower ratings that exceed 1500hp!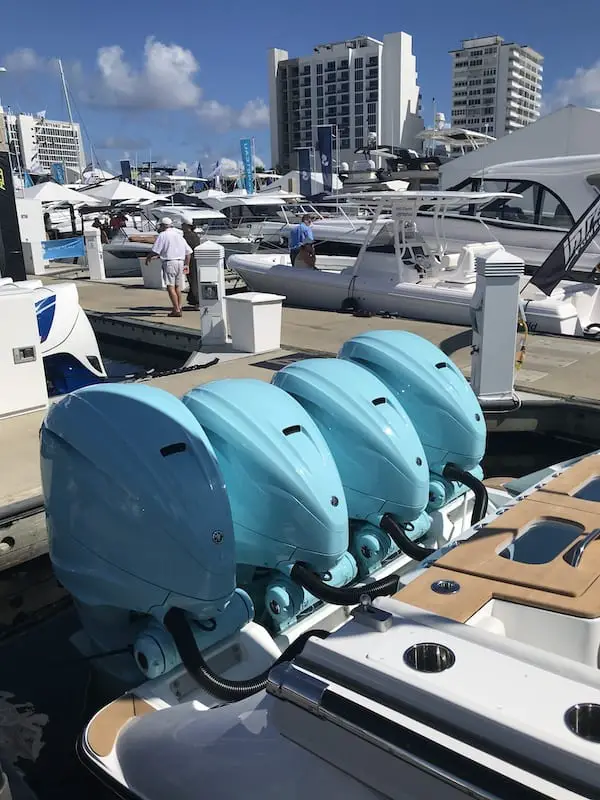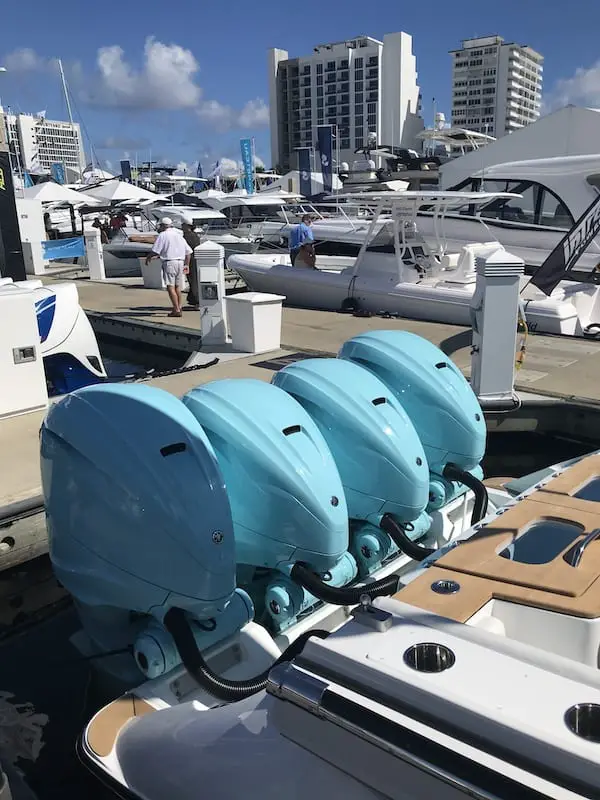 THE TOP 7 FINANCIAL CONSIDERATIONS WHEN BUYING A BOAT
SPEED
More horsepower equals faster speeds. Bigger boats and serious tournament fisherman rely on that speed to get to hot fishing spots quicker and more comfortably.  The average top speed for the boats over 40 feet that I reviewed is 63mph!  That being said, larger sportfishing boats are also fast and getting faster with 60 & 70ft boats exceeding 40mph!  The negative to a fast sportfisher is fuel burn.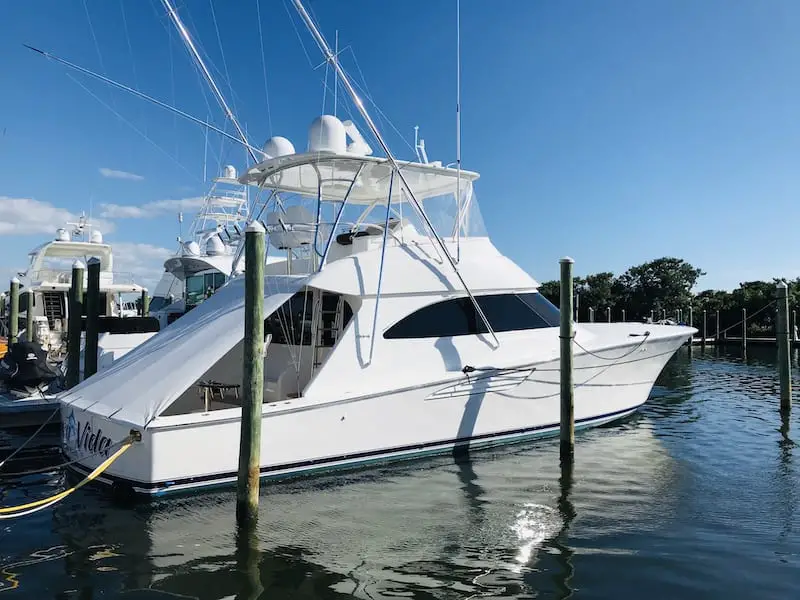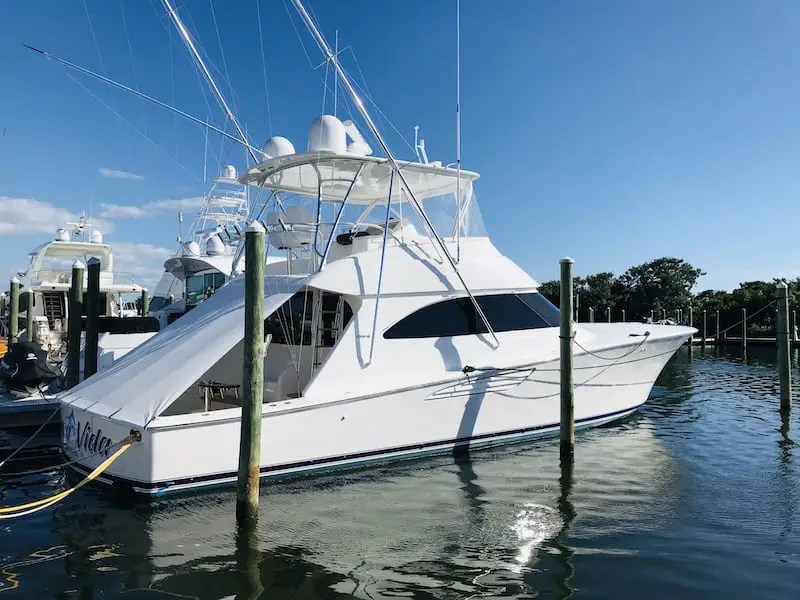 FUEL EFFICIENCY
Large center consoles burn a lot less fuel than their sportfishing counterparts.  The average fuel burn (gph) at cruise for the center console boats over 40 feet that I researched was 45 gph at an average cruising speed of 35 mph.  Conversely, larger sportfishing boats like the Viking 48 Open cruise at an impressive 41 mph but burn over 90 gph at that speed.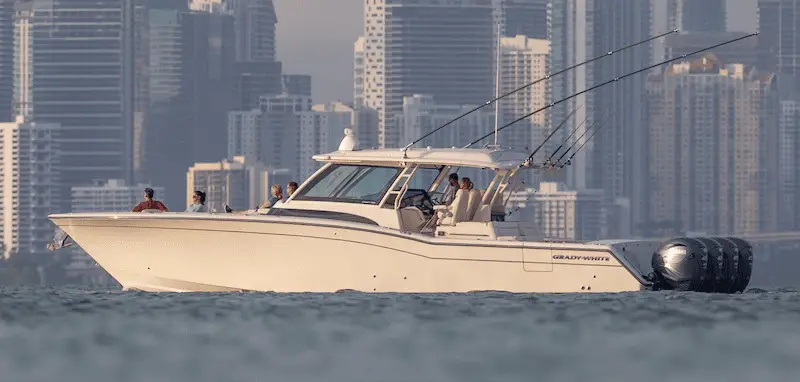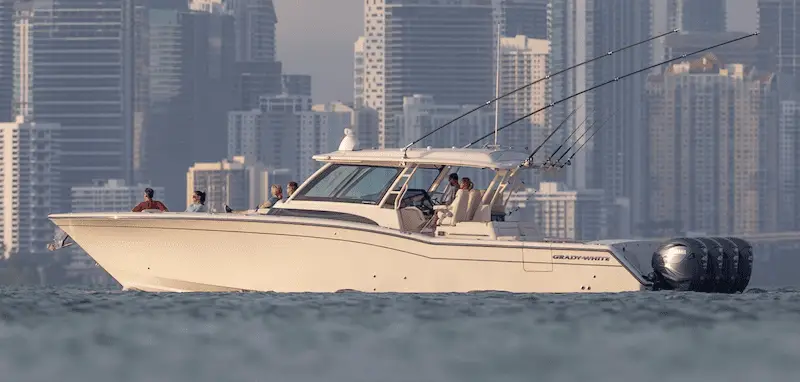 COMFORT
Typically, the larger the boat the more comfortable it is.  Such is the case with large center consoles.  Bigger boats can handle rougher seas and do it over longer distances. Again, this is a big selling point with the professional fishing crowd and it's an even bigger deal with the high-end, sportfishing crowd.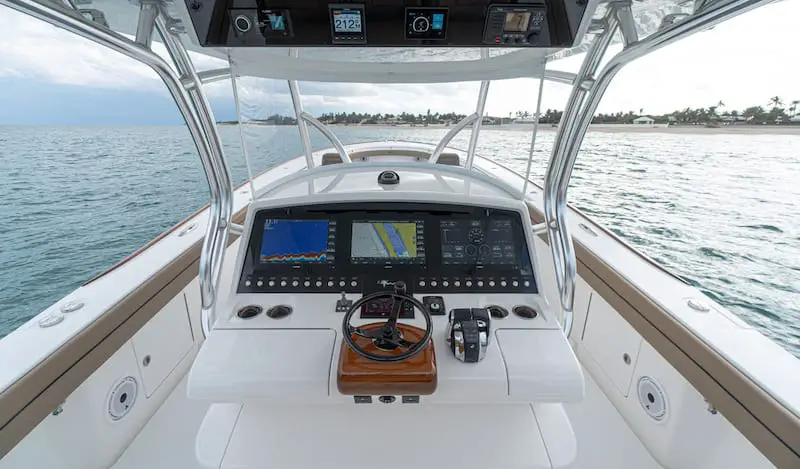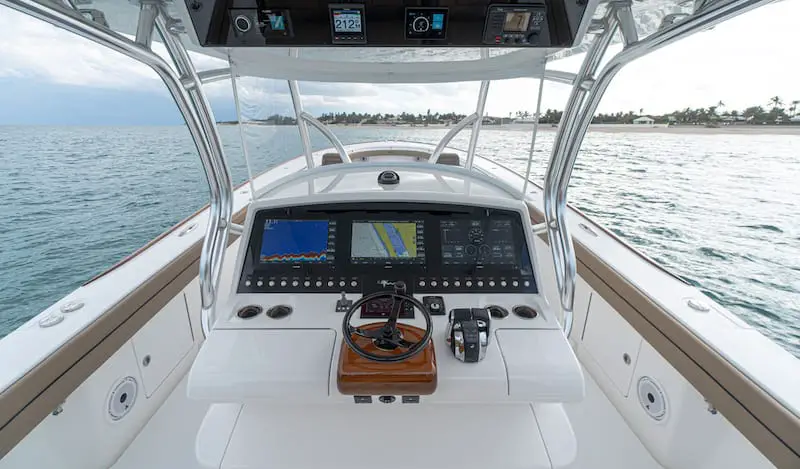 AMENITIES
The larger the boat, the more amenities that can be had.  It's not uncommon to find sleeping quarters, air conditioning, separate head/showers, gas grills, lounge seats and cocktail tables on these boats.
LEARN ABOUT THE BEST BOATS FOR FLORIDA HERE
PRICE?
The average purchase price of the boats I reviewed is $970,000!  That's a lot of money however, compare the cost of a 48' Open Sportfishing boat and you could save approximately $1 million!
BOATS REVIEWED
Boston Whaler Outrage 420     |    Grady White Canyon 456    |    Invincible 42 Open Fisherman    |    Valhalla Boatworks 41                            Yellowfin Yachts 42    |    HCB 42 Siesta     |   Scout 42 LXF   |    Jupiter 43  |   Pursuit S408 Sport  |   Contender 44ST  |    Everglades 435CC    Regulator 41  |   Blackwater 43   |   SeaHunter Tournament 45
CONCLUSION
Center console boats over 40 feet are great options if you want speed, comfort, size and efficiency compared to a luxury sportfishing-style boat. On the other hand, unless you're a serious fisherman and fish a lot of professional tournaments I question the need for such a large boat.  A twin-engine 32-34 ft center console would be plenty adequate for the average boater who likes to do a little bit of everything.
I utilize the service and benefits of Boat U.S.  They are a great organization that every boater should consider. You should too.  Click HERE to learn more.